TMF is driven by a core team, guided by an esteemed Board of Directors, and held together by a web of professionals who give their time and talent to make each program a success.
Management Team
Melanie West - Cofounder
Melanie has over 20 years of professional experience. She spent 10 years as chief engineer of an experimental multimedia studio at Bell Laboratories. Her main focus was to create experiential prototypes and simulations of potential new services and products for AT&T. These prototypes were used in detailed quantitative experiments on people who would potentially use these new services. During that time Melanie took a leading role on many critical projects. She also had ten years experience in the music business as a recording engineer in New York city where she received a Platinum album for her work with the Talking Heads. Because of her interest in children, she spent a considerable amount of her own time training teachers in the Plainfield, NJ school system on the use of the Internet, helping them to integrate Internet applications into their curriculum. She also spent two years as an instructor at the Plainfield Science Center, which was a community center set up in an underprivileged neighborhood that focused on getting the neighborhood students interested in Science. Melanie holds a Bachelors degree in Music, Electrical Engineering and Communications, from Rutgers University, and a Masters degree in Interactive Telecommunications from Tisch School of the Arts at New York University. Melanie is the true driving force behind Tiz Media Foundation. Her innovative creativity and endless inspiration motivates us all.

Barbara P. Moss - Cofounder & Curriculum Director
Barbara has over 20 years experience developing educational products for students in grades K- 8. She successfully led the planning and development of three major reading programs. These programs are currently being used by almost half of the nation's K-6 students in schools all over the country. In addition to working as a teacher, educational consultant, and literacy facilitator, Barbara has conducted a number of nationwide research studies designed to evaluate the efficacy of reading programs. She is also a writer and is working on a series of children's education books geared around African American Inventors.

Abraham Mwaura
Abraham Mwaura supports community engagement around Air Pollution and Urban Health at the World Health Organization. He worked as a community and labor organizer for over 15 years training youth on climate science and environmental justice issues, supporting warehouse workers organizing to win basic rights on the job in Chicago, and working with communities in southern West Virginia to end mountaintop removal coal mining and win grassroots campaigns for access to clean drinking water.

Program Team
Our program team assists with preparation and operation of our workshops.

We are grateful to have them all as part of the TMF Team!



Kelli-Ann Alcott: Social Media & program assistant



Dedicated to the sustainability of the earth through the education of the next generation. She has lived in Evanston for over 20 years and earned her BA in Political Science from Northeastern Illinois University. She is a proud Evanston resident with over 10 years of experience in youth centered nonprofit and a long history of local and international service. In her spare time, Kelli-Ann can be found cooking, hunting for new grocery stores, making new items, travelling and spending time with her family and friends.




Chris Essex: Stem Director

Originally from Saginaw, MI, has spent his career supporting STEAM and Maker Mindset development and practices in K-12 youth. After graduating from Michigan State University with a degree in Media and Information, Chris has dedicated himself to helping youth explore and channel their curiosity into making a better world. " I believe that listening to and supporting youth is the best investment you can make into the future and while we're at it let's plan to leave some of the planet intact for them as well."



Jada Morgan: Social Media and Online Curriculum Coordinator

Jada Morgan is a junior at Northwestern University, studying Communication Studies, Political Science, and African American Studies. Jada serves as the Social Media and Online Curriculum Coordinator for Tiz Media. She is super excited to use social media to help educate the Evanston community about climate change and environmental justice. She is passionate about story-telling, community-building, and, of course, the earth! In her free time, you will find Jada reading, enjoying the outdoors, or trying the newest restaurant in Chicago or Evanston.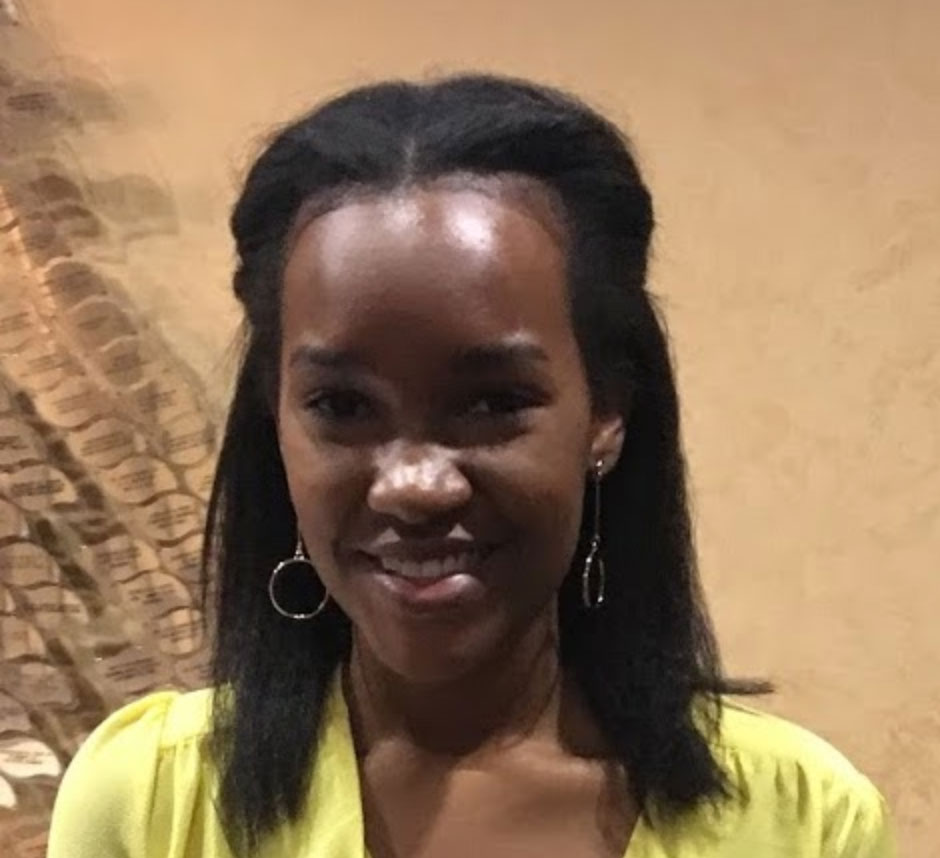 Anike Owoye



My name is Anike Owoye and I'm currently a graduate student in Medill's Integrated Marketing Communications program at Northwestern. I have a bachelor's degree in journalism from the University of Illinois. There, I spent a lot of time in front of and behind the camera gathering news stories, hosting a morning news show and producing multimedia stories. My experiences helped me realized my passion for listening to people's unique stories and understanding varying perspectives. In my graduate program, I specialize in consumer insights and analytics where I work to understand consumer behaviors though qualitative and quantitative research. In my free time, I enjoy going to group fitness classes and try to squeeze in a jog every now and then! I also like to watch baking shows on the Food Network, which have inspired a few failed dessert attempts. I love to make the people around me feel good, so positive energy is something I carry with me everyday.


TEHRAY PHENOM
Executive Director, Visionary &Mentor of POETREE CHICAGO & EmceeSkool Teh'Ray "Phenom" Hale, Sr. A.k.a. PHENOM has dedicated his life to empowering the People through his music. In 1995, First Lady Michelle Obama chose him for the Public Allies program where he had the opportunity to work with and teach youth about violence prevention strategies. As the Founder and CEO of the award-winning POETREE Chicago, PHENOM was influenced to start L.Y.R.I.C, (Let Your Rhymes Inspire Creativity) with cofounder and national poet K-Love in 2009. Today, the L.Y.R.I.C program serves Chicago-based high school students and offers them opportunity to write and perform poetry as a non-violent means to stopping the violence in their neighborhoods. As a main member of HIP-HOP DETOXX, PHENOM has also hosted major events such as Ritual Sundays, Neo Soul Explosion, and Lyricist Loft, and while doing so this incredible artist has mentored over 6500 plus youth throughout the US. His next endeavor is "EmceeSkool," where he aims to groom and train young men on the art of not just becoming an MC, but also establishing themselves as leaders and ambassadors of peace. His goal is to inspire change in the urban neighborhoods of Chi-town and abroad.
www.phenomUniversal.com
Board of Directors
Tiz Media Foundation takes pride in its strong board of directors. These are dedicated professionals experienced in the fields of law, education, technology, women's studies, workforce diversity, interactive telecommunications, art, music, poetry, and multimedia production.
Suzanne G. Brainard, Ph.D.
Suzanne G. Brainard is the Executive Director of the Center for Workforce Development (CWD) at the University of Washington. She is an Affiliate Professor in both Technical Communication in the College of Engineering and in the Department of Women Studies. She is one of three cofounders of the Women in Engineering Programs & Advocates Network (WEPAN), the immediate Past-President of WEPAN. She is currently Chair of the congressionally-mandated Committee on Equal Opportunity in Science & Engineering (CEOSE) and serves on the National Academy of Engineering (NAE) Committee on Diversifying the Engineering Workforce, the AAAS National Mentoring Committee, and the Institute for Women in Technology Board. She is a Fellow of AAAS. She is the recipient of the 2001 Maria Mitchell Women in Science Award. Her primary areas of research include: mentoring, evaluation, and gender and workforce diversity issues in engineering and science. More specifically, the research has focused on longitudinal studies examining issues of retention in engineering and science, on longitudinal climate studies in the College of Engineering at the University of Washington and national climate surveys in engineering. In addition, she conducts evaluations of interventions focused on increasing the participation and retention of women and minorities in science and engineering. Ph.D Brainard is currently codirector of the Global Alliance for Diversifying the Science and Engineering Workforce - a collaborative partnership between the American Association for the Advancement of Science (AAAS). Women in Engineering Programs & Advocates Network (WEPAN), and the Association for Women in Science (AWIS). Ms. Yolanda S. George Deputy Director of Education and Human Resources at AAAS is the other codirector.
Her research has been funded by the National Science Foundation, Department of Education, the Department of Energy, the Engineering Information Foundation and the Alfred P. Sloan Foundation. The Women in Science & Engineering (WISE) was the recipient of the White House 1998 Presidential Award of Excellence in Science, Engineering and Mathematics Mentoring, the 1998 WEPAN Women in Engineering and Science Program Award, and the 1999 National Science Foundation Evaluation as Largest Impact Project funded by Human Resources Division.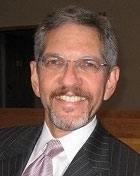 Daryl E. Chubin Ph.D.
Daryl E. Chubin became founding Director in 2004 of the Center for Advancing Science & Engineering Capacity, at the American Association for the Advancement of Science (www.aaascapacity.org). Prior to that, he was Senior Vice President for Research, Policy & Programs at the National Action Council for Minorities in Engineering after nearly 15 years in federal service. Posts included Senior Policy Officer for the National Science Board; Division Director for Research, Evaluation and Communication at the National Science Foundation; and Assistant Director for Social and Behavioral Sciences (and Education) at the White House Office of Science and Technology Policy. He began his federal career in 1986 at the congressional Office of Technology Assessment (Science, Education, and Transportation Program, until 1993). He has also served on the faculty of four universities, 1972-86, achieving the rank of Professor at Georgia Institute of Technology.
Ph.D Chubin is the author of eight books and numerous policy reports and articles on science policy, education policy and evaluation, and careers and workforce development in science and engineering. He is a AAAS Fellow, a Fellow of the Association for Women in Science, a 2006 QEM Giant of Science, a Sigma Xi Distinguished Lecturer 2007-2009, an alumnus or member of three nonprofit boards, an editorial advisor for three journals, a long-time consultant to corporate and philanthropic foundations, a member of various committees of The National Academies, and has been an adjunct professor in the Cornell in Washington Program since 1991.

Cindy Jevon
I am a great collector of "stuff" which always manages to find its way into my work, which helps to create a more textured piece. I work with a variety of materials to create a collage; using encaustic, pigmented wax, to adhere my collage in multiple layers of colors. The wax then becomes part of the texture in my work as I work my way back into the layers with various tools. I see irony and satire in every day situations and my work is often a commentary of what is going on around us that we are too busy to notice. I start with an idea or image and let that lead me through my piece with no final destination in mind. Art is a relatively new path I have chosen, having had a lengthy career in the apparel industry and working as a life coach. I am constantly learning and playing with different techniques. I currently offer workshops in Encaustics at the Evanston Art Center in Evanston Illinois. I am in the process of moving into storefront studio space that I plan to use as a gathering spot for other artists to share ideas and techniques. Myself as well as others will offer classes in various media and my new space will also serve as a small gallery with monthly showings.

Arnold Kee
Arnold Kee is currently the coordinator for minority services at the American Association of Community Colleges. His role is to monitor access & equity in higher education. To promote diversity and inclusion in community colleges, he started a journal called Removing Vestiges, which provides peer reviewed articles to educators and policy advocates. He also writes for the association's newspaper, the Community College Times and conducts additional research on issues such as campus climate and diversity programming. He has served on a Department of Justice Task Force on Inclusion in Law Enforcement, the National Academy of Engineering Forum to increase the number of minorities in Engineering and an advisory board for the American Youth Policy Forum. He is also President and Founder of Expanding the Circle of Excellence, Inc, a non-profit organization whose mission is to increase the number of high-achieving students of color.
Mary Jo Price
Mary Jo is Assistant General Counsel for Vanderbilt University. She was formerly the General Counsel for the Tennessee Department of Finance & Administration - Division of TennCare. She has also served as counsel to the Tennessee Board of Regents and the State Department of Labor.
The five-member Electric Power Board, whose members are appointed by the Mayor and confirmed by the Metro Council, sets all policies and has full responsibility for the operation of Nashville Electric Service.
Mary Jo holds a B. A. and a J. D. from Rutgers University. She is a member of the American Bar Association, the National Bar Association, and Nashville Bar Association. She also serves as Vice President of the Nashville African-American Bar Association, and is a board member of the Lawyers Association for Women.

Ola Sulyman
Mrs. Ola Sulyman is a graduate of civil engineering. She received her Bachelor of Engineering degree from Ahmadu Bello University, Nigeria. Post-graduate professional development courses earned certificates in Project Management, Personnel Management, Management for Women in Africa, Middle Management, Advanced structural engineering design, ancillary and pavement design, foundation design and construction, industrial and municipal water provision and pollution control, and effective maintenance of engineering equipment. She has a Masters (M. Sc.) degree in Construction Management from Ahmadu Bello University, Zaria, Nigeria. She is currently pursuing an MBA at Delaware State University.
She was employed by the Nigerian Airports Authority, Lagos, Nigeria and was responsible for contract administration for airfield pavement projects, roads, fences, staff housing scheme and drainage systems in six (6) airports scattered all over Nigeria. She was posted to Murtala Muhammed Airport - the largest and busiest airport in the country - as an Assistant to the Head of Civil Engineering Department. She was involved in the maintenance of all civil engineering infrastructures at the airport complex including airfield pavements. As an employee of Federal Airports Authority of Nigeria, Sulyman was assigned to head the Water and Sewage department of the Murtala Muhammed Airport where she was responsible for water production, treatment and distribution to all facilities at the airport complex, sewage treatment and disposal, maintenance of the equipment employed and personnel administration. Recently, she was re-assigned to head the Civil Engineering Department of the Murtala Muhammed Airport. In this position, she is responsible for the maintenance of all civil engineering facilities at the airport complex and the supervision and contract administration of new civil engineering projects at the airport as well as administration of the personnel in the department.
Mrs. Sulyman is an Assistant General Manager, a corporate member of the Nigerian Society of Engineers, a registered engineer with the Council for Regulation of Engineering in Nigeria, a member of Water Supply and Sanitation Collaborative Council and a member of Aviation Women Manager Network.Engr. She is the immediate past President of the Association of Professional Women Engineers of Nigeria (APWEN). She had previously served as an ex-officio member and as the Vice-President of the association. The association is the female division of the Nigerian Society of Engineers.
Omoseni Sulyman
Omoseni Sulyman, commonly known as Seni. I was born and raised in Lagos, Nigeria and moved to Paris at the age of 14. I finished up high school there, and left for the US to attend college. As a freshman, I attended Rensselaer Polytechnic Institute (RPI), located in upstate New York. During the summer of 2003, I moved to Chicago and transferred to Northwestern University (NU) in Evanston. I'm currently a junior at NU studying Electrical Engineering.
I'm generally an outgoing individual who likes to have fun and enjoy anything I do. You might catch me laughing at a MindRap lesson, or bumping some music while cruising down Lake Shore drive on the weekends. But whatever it is, I'm probably having fun doing it - even engineering stuff, believe it or not.

Erin Thompson
Erin Thompson is currently the Marketing and Business Development Coordinator for McKissack and McKissack. Erin was previously the Executive Assistant to the Deputy Chief of Staff to Chicago's Board of Education. She is a native Chicagoan. She traveled to Rwanda and Uganda, Africa in February 2004 and organized a video conference for high school students from Chicago and Rwanda. Erin is the cofounder of a promotions and entertainment company called Diverse City. Erin developed her passions for entrepreneurship and music by pursing an Arts, Media and Entertainment Management Degree from American University in Washington, D.C. and Columbia College Chicago. She was a Special Events and Promotions intern at LaFace records, a studio management intern at Triangle Sound Studios and a Public Relations intern at the Thelonious Monk Institute of Jazz. While attending undergraduate school in Chicago, Erin volunteered as Vice President to a student organization called the Music and Entertainment Training Institute (METI) and helped produce a Music Business Conference. As student board member to the J. Ira and Nicky Harris Hostel she produced a monthly student band/performers showcase. She also managed a food distribution and mentorship program for Family Care Network, a social service agency based in Chicago's Englewood community. In her spare time she takes bass lessons, reads, travels, host round table discussions for young urban professionals, and enjoys movies and mentoring.
National Inventors Hall of Fame Inductee, National Science Award Recipient, and Franklin Institute Laurette James E. West is cofounder of Tiz Media Foundation.
James or "Jim" is currently a research professor at Johns Hopkins University in the Department of Electrical and Computer Engineering (2002). He was formally a Bell Laboratories Fellow, at Lucent Technologies.
His pioneering research on charge storage and transport in polymers (the electrical analogy of a permanent magnet) led to the development of electret transducers for sound recording and voice communication. Almost 90% of all microphones built today are based on the principles first published by Jim in the early 1960s. This simple but rugged transducer is the heart of most new telephones and can be found in most applications from toys to professional equipment.
Jim holds 50 U.S. and more than 200 foreign patents on various microphones and techniques for making polymer electrets. He was inducted into The National Inventors Hall of Fame in 1999 for the invention of the electret microphone.
He has authored more than 100 papers and has contributed to several books on acoustics, solid state physics, and material science.
Jim is a member of the National Academy of Engineering; a Fellow, and past President, and past member of The Executive Council of Acoustical Society of America (1998-2001), and a Fellow of the IEEE. He currently serves as Chairman of the Johns Hopkins Whiting School of Engineering Council on Diversity.
As cofounder of Tiz Media Foundation, Jim is a champion for minority students interested in STEM careers. He dedicates time to speaking to young students about science and the endless possibilities they have to look forward to.