TMF is driven by a core team, guided by an esteemed Board of Directors, and held together by a web of professionals who give their time and talent to make each program a success.
Management Team
Melanie West
Barbara P. Moss
Abraham Mwaura
NEED ABES BIO HERE
Program Team
Our program team assists with preparation and operation of our workshops.

We are grateful to have them all as part ot the TMF Team!

Phenom- Youth Development Worker
Kelli-Ann Alcott Social Media & program
assistant
Chris Essex STEM Director
Luis Pineda Program assistant
Taylor Roberts Youth Coordinator
Aniké Owoye- Youth Media Coordinator
Kelli-Ann Last Name: Social Media & program assistant
Chris Essex: Stem Director
Originally from Saginaw, MI, has spent his career supporting STEAM and Maker Mindset development and practices in K-12 youth. After graduating from Michigan State University with a degree in Media and Information, Chris has dedicated himself to helping youth explore and channel their curiosity into making a better world. " I believe that listening to and supporting youth is the best investment you can make into the future and while we're at it let's plan to leave some of the planet intact for them as well." Luis LAST NAME: Program assistant
Board of Directors
Tiz Media Foundation takes pride in its strong board of directors. These are dedicated professionals experienced in the fields of law, education, technology, women's studies, workforce diversity, interactive telecommunications, art, music, poetry, and multimedia production.
To learn more about individual board members, please select from the names below: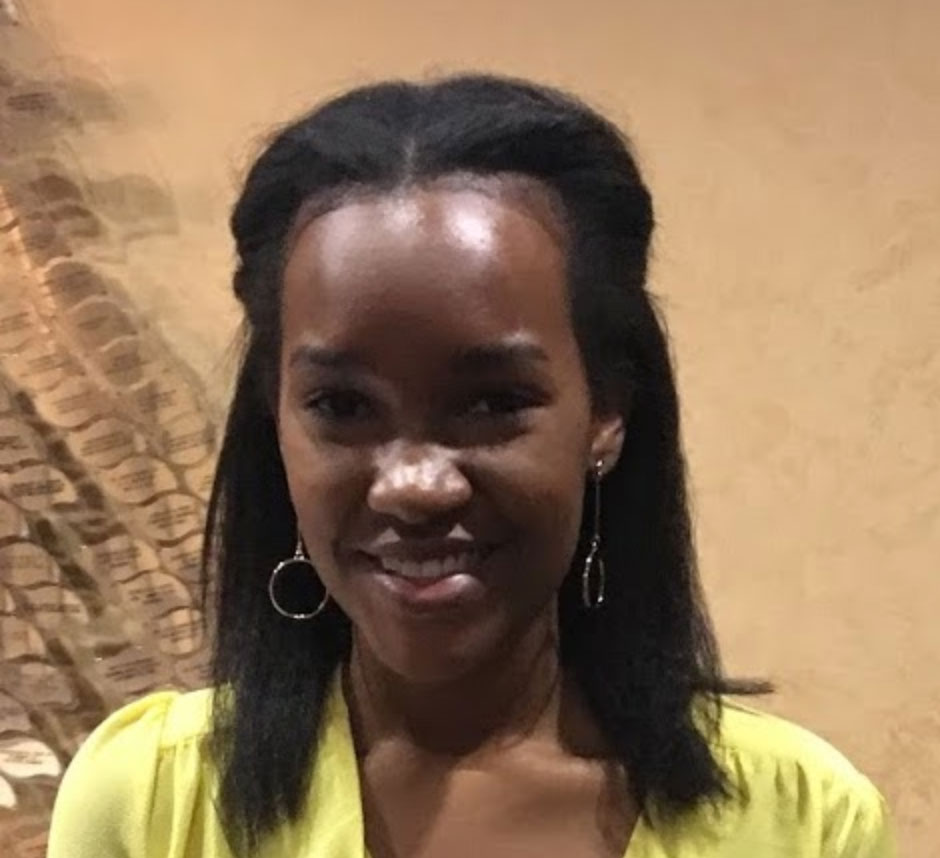 Anike Owoye
My name is Anike Owoye and I'm currently a graduate student in Medill's Integrated Marketing Communications program at Northwestern. I have a bachelor's degree in journalism from the University of Illinois. There, I spent a lot of time in front of and behind the camera gathering news stories, hosting a morning news show and producing multimedia stories. My experiences helped me realized my passion for listening to people's unique stories and understanding varying perspectives. In my graduate program, I specialize in consumer insights and analytics where I work to understand consumer behaviors though qualitative and quantitative research. In my free time, I enjoy going to group fitness classes and try to squeeze in a jog every now and then! I also like to watch baking shows on the Food Network, which have inspired a few failed dessert attempts. I love to make the people around me feel good, so positive energy is something I carry with me everyday.
TEHRAY PHENOM
Executive Director, Visionary &Mentor of POETREE CHICAGO & EmceeSkool Teh'Ray "Phenom" Hale, Sr. A.k.a. PHENOM has dedicated his life to empowering the People through his music. In 1995, First Lady Michelle Obama chose him for the Public Allies program where he had the opportunity to work with and teach youth about violence prevention strategies. As the Founder and CEO of the award-winning POETREE Chicago, PHENOM was influenced to start L.Y.R.I.C, (Let Your Rhymes Inspire Creativity) with co-founder and national poet K-Love in 2009. Today, the L.Y.R.I.C program serves Chicago-based high school students and offers them opportunity to write and perform poetry as a non-violent means to stopping the violence in their neighborhoods. As a main member of HIP-HOP DETOXX, PHENOM has also hosted major events such as Ritual Sundays, Neo Soul Explosion, and Lyricist Loft, and while doing so this incredible artist has mentored over 6500 plus youth throughout the US. His next endeavor is "EmceeSkool," where he aims to groom and train young men on the art of not just becoming an MC, but also establishing themselves as leaders and ambassadors of peace. His goal is to inspire change in the urban neighborhoods of Chi-town and abroad.
www.phenomUniversal.com
Daryl E. Chubin Ph.D.
Cindy Jevon
Arnold Kee
Mary Jo Price
Ola Sulyman
Omoseni Sulyman
Erin Thompson
James E. West